Nicholas Associates Group's 2023 Annual Conference was a great success for Olano, celebrating 2022 by picking up an award.
Olano were delighted to be selected as winning team for the 'Highest Growth on Prior Year (2022)' award.
As the award suggests, 2022 was a year of success for Olano – we had our best year yet!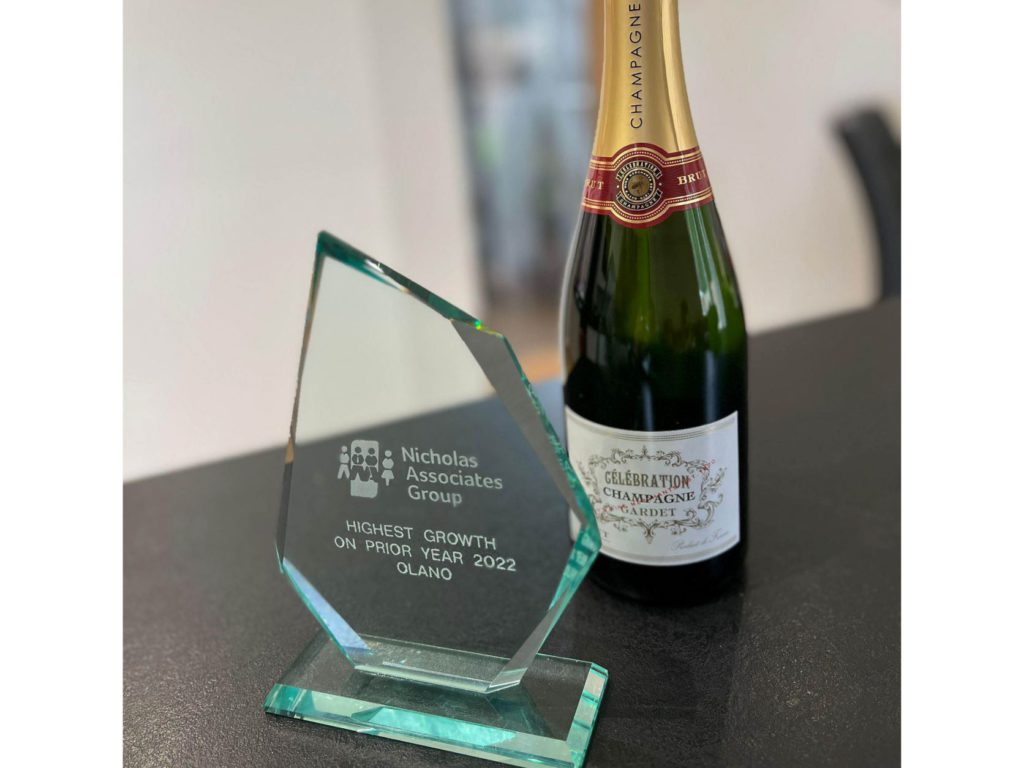 We partnered with some fantastic businesses to create a selection of exciting projects which proved to have the desired effect.
From bespoke eLearning programmes, a mix of classroom and virtual training, engaging explainer videos to various content development projects, we made great strides.
We fought though competition from everybody across our Group, including Stafforce, Nicholas Associates and Ashley Kate to win the award. All of our teams work tirelessly, which makes it such an honour for us to win.
The success, headed up by Kris Randall, our Digital Managing Consultant, is something we're immensely proud of.
Kris said "2022 has been a year full of success for Olano. We've entered new markets, worked with some fantastic businesses and created some amazing projects."
He paid tribute to the team too, explaining "Everybody worked so hard last year and this award reflects that, but it's just the start. 2023 has the potential to be even better for Olano!"
Our Annual Conference proved to be a fantastic event for everyone involved, with numerous award winners.
We would like to congratulate all of our partner brands and everybody at Nicholas Associates Group for a record-breaking year. Let's make it another one in 2023!