2022 was a challenging year for businesses, with the war in Europe bringing about a cost-of-living crisis. There were also various changes in the politics world too, where we saw three different Prime Ministers in the UK. Despite this we battled through in what proved to be a great 12-months for Olano. Let's get into our 2022 round-up…
A New Year often brings with it a revised look at wellbeing as people look to kickstart their healthy lifestyles after heavily indulging over Christmas. 2022 was no different, as Catherine and Olivia participated in 'Veganuary' to get their year off to a healthy start. It's fair to say there were some – interesting – lunches in the office throughout January!
Our 2022 Annual Conference
Alongside completing outstanding projects from 2021, the team supported our wider Nicholas Associates Group with material for our 2022 Annual Conference which took place in February. This is a yearly celebration of our Group's achievements, giving everybody the chance to socialise together. Kris, our Digital Managing Consultant, received an award for celebrating his 10-year anniversary with the Group!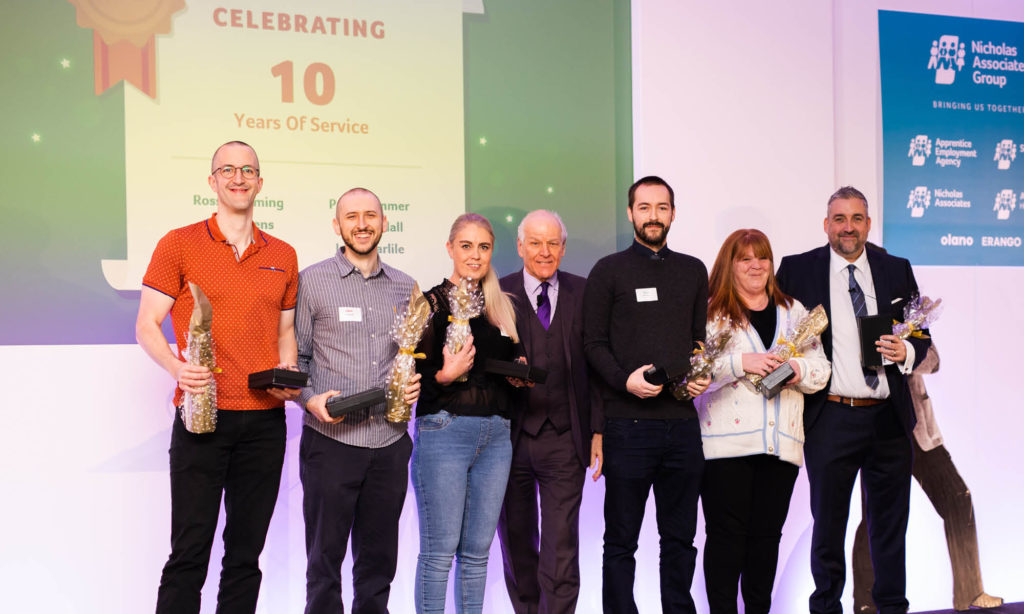 Vulnerability Scanning
Following on from our Conference, one of the projects of quarter one was Vulnerability Scanning. This was a blended learning solution developed for a highly skilled sales team to educate their clients on potential risks involved in not scanning their ICT equipment regularly. The team developed a variety of content utilising both eLearning and virtual sessions, and the course proved to be very successful.
After completing this project, the team started collecting items for an Easter Bundle in aid of the Sheffield Children's Hospital, a charity local to us in Sheffield. The bundle helped children less fortunate than most to bring some happiness at Easter time, which was received greatly by the foundation. As it was such a rewarding experience, charitable activity is something Olano are looking to invest more into throughout 2023.
Learning Technologies 2022
In May, Rob attended the Learning Technologies 2022 event in London along with our partner brand Erango. This gave us the opportunity to speak to a huge variety of businesses in the L&D sector, allowing us to identify common problems within the market and start building relationships with some fantastic businesses.
Controls Software Principles
The team then went onto developing a highly technical Controls Software Principles course that delivered the theory of an effective conveyor system design. Companies operating in the logistics sector need to ensure systems run efficiently to maintain maximum capacity with minimum downtime.
Amazon, for example, will have an extremely busy warehouse management system integrated to keep up with customer demands. That means engineers designing these systems need to be performing efficiently when implementing processes, which is exactly what our training course allowed them to do.
A busy summer
July arrived shortly after, which was a busy month for Olano. Matteo created an animation for World Chocolate Day, and our Group directors organised a summer BBQ for everyone, which the Olano team attended. Then just before the end of July, we added a new member to our team – with Ben joining as our Senior Motion Graphic Designer.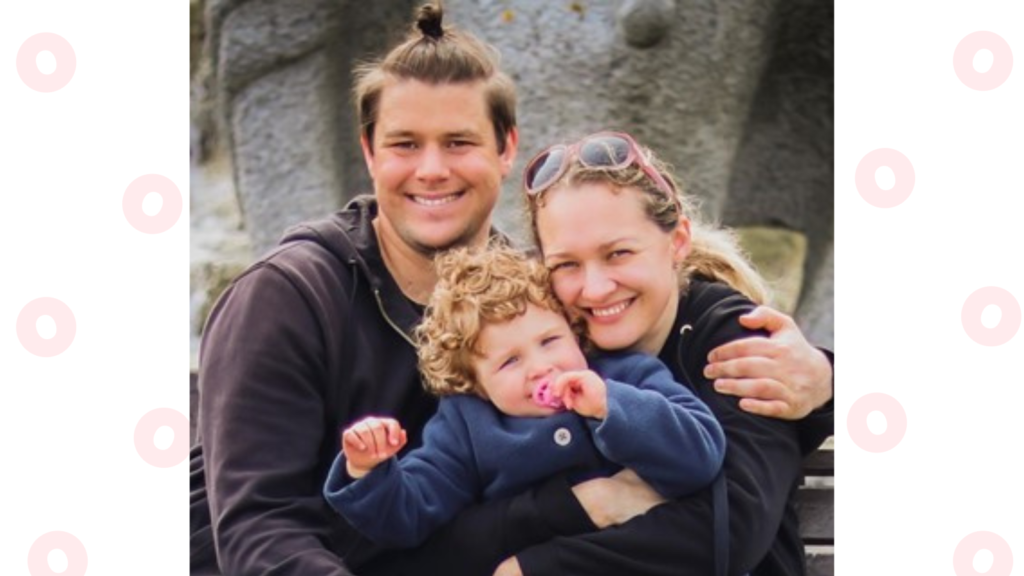 We continued to support some of our wider Group's clients throughout the year too, including Aunt Bessie's, Bright Blue Foods and Hain Daniels, through the use of animations, explainer videos and presentations.
Effective Capital Strategy
In addition to this, another major project of 2022 was to create an Effective Capital Strategy bespoke eLearning course, aiming to educate a large corporate enterprise on how to plan capital spend projects. Large companies will take necessary steps to plan, implement and evaluate projects across their business. To pitch this successfully to investors or stakeholders, processes need to be demonstrated and taught – that's exactly what our course provided!
The final quarter
October saw Elena move over from Italy to join the Olano team as our new Motion Graphic Designer – it took her a while to get used to the UK temperature! Her specialist animation skills are a welcome addition to the team and provided more resource to work on projects moving into the new year.
For the rest of 2022 our workload ramped up to support various projects for our long-serving clients and we also secured some fantastic projects which are running into 2023 – it's fair to say we're excited to get started. To cap off a hectic year, we went on our Christmas party, enjoying a game of bowling and meal out alongside the Erango team!
What lies ahead for 2023?
2022 saw us add a range of skills and experience to the team with Ben and Elena, and 2023 has started off in the same manner as Alex has now joined Olano as our new Learning Content Writer. Alex will be looking to build new relationships with business-people through networking, so feel free to connect with him on LinkedIn.
We now have an established team at Olano which will allow us to broaden our scope and work with some fantastic businesses to create some great courses, which we are really excited about! This will include developing more courses utilising animation and explainer videos as part of our offering. We are also expanding our skills this year to look further into 3D animation, AR, and illustrated motion graphics.
2022 was a great year for us in regard to building our brand, informing people about our offering and building relationships. But 2023 is the year we are looking to drive this further and really put our name out as experts in the L&D world. Follow us on LinkedIn or Instagram to keep an eye on our latest content, and regularly check our blogs for recent articles on the world of L&D!