The past couple of years have been difficult for businesses. Global disruption has caused skills shortages and brought on economic turmoil. It hasn't been easy. But the future is bright and L&D holds all the cards.
Despite tough times, businesses are looking to invest – 41% of L&D leaders are expecting to have more budget this year according to the 2023 LinkedIn Workplace Learning Report.
Managers need to prioritise development and mobility, with markets crying out for new and better-quality skills. But how can businesses utilise the power of L&D to overcome this?
Empower and upskill with L&D
The same report found that 89% of professionals agree that proactively building employee skills will navigate the evolving future of work. Businesses can use L&D to empower their employees to upskill themselves and close that gap.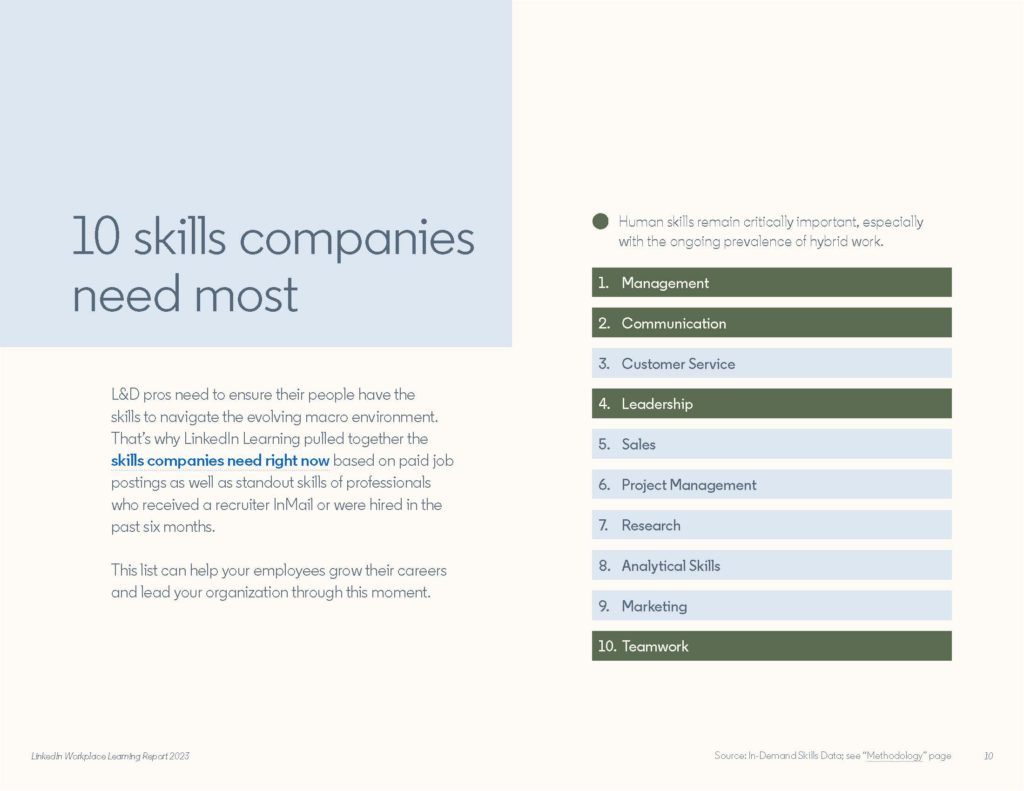 Research listed the 10 skills companies need most, with management, leadership and teamwork all being identified. Leaders can empower current managers to upskill their existing employees through L&D training.
Smaller and more agile organisations can inspire more skill-building at an individual level, which can be done by offering L&D opportunities contributing to career progression.
Start with senior employees, which will then filter down through the business. Just remember to be patient; large upskilling and reskilling programmes take time, but they're worth it.
Related: Focus on upskilling employees for success in 2023
L&D is key for retention
Unprecedented turnover is a problem many organisations have struggled to maintain in wake of the global pandemic. Retention is clearly still causing headaches for many too, with 93% admitting they are worried about employees leaving.
According to research, "Providing learning opportunities" is the method most businesses are using as a tool for retention. L&D is an investment that benefits employees greatly; giving them more chances to develop is key for retaining talent.
Highlighting career paths and helping employees develop with those is key too, as encouraging internal moves and promotions greatly boost retention. 75% of those who've made a move internally were likely to stay with their company, compared to just 56% who had not.
Given recent economic conditions, businesses cannot afford to lose their top talent. Committing to a proper L&D programme will create a sense of value and go a long way to solving that problem.
Meet growing demand for career development
Candidates are demanding more career development opportunities than ever before. Research found that three of the top five factors considered when searching for a new role are directly linked to L&D.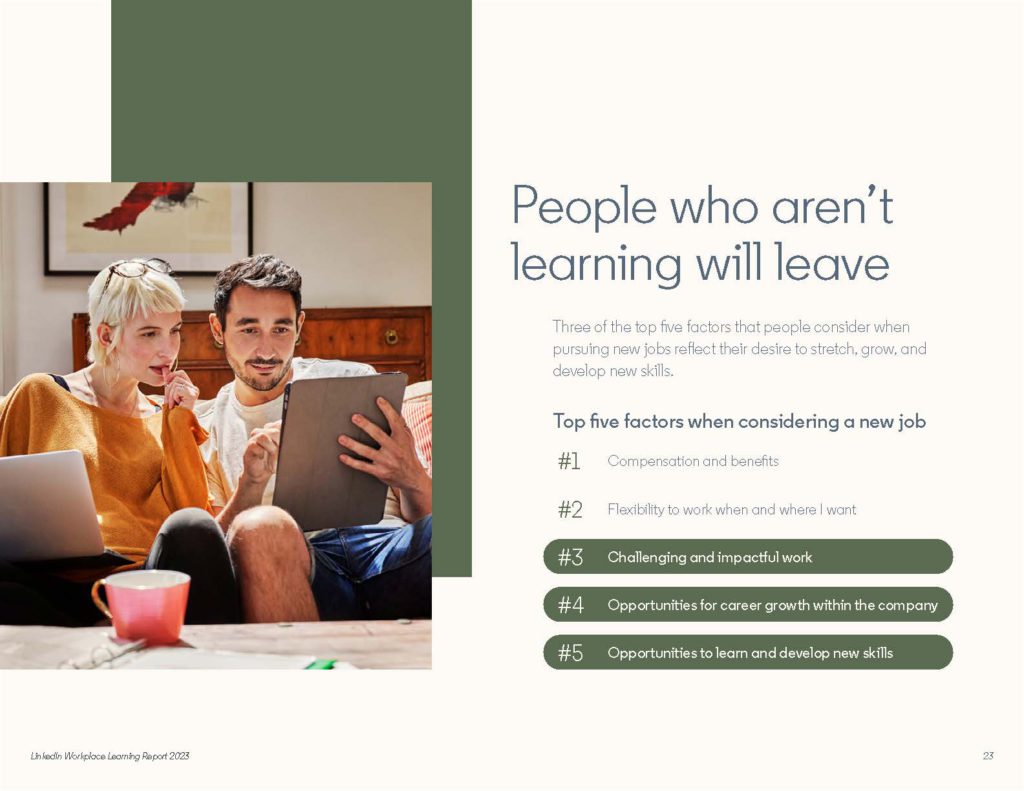 Employees are looking to join businesses who invest in people and their careers. Those who are committing resources to provide ample L&D opportunities will have the edge when it comes to attracting talent.
Businesses need to be having conversation with every employee about their personal development, regardless of level or seniority. It's their responsibility to support their people to progress their careers, which is beneficial for everyone.
Established career paths are beneficial for both the employee and the organisation. It empowers people and puts them in charge of their own career development, which is essential for people looking to grow in their careers. Providing L&D opportunities is essential for businesses looking to be successful in the future.
Related: Employee development: are you encouraging this?
Are you looking for an L&D programme but not sure where to start? We can help. Get in touch with us for an informal discussion on how we can help businesses meet their needs to achieve success!