July has been a hot and hectic month for olano. Heatwaves hit and we experienced the highest temperatures ever recorded in the UK. But despite this, the team powered on, kept their focus and produced some incredible content.
We have been working on some internal tasks, creating brand-based animations and learning courses for both olano and the wider Nicholas Associates Group.
We've also been busy working on projects for our clients, so let's get into our monthly round-up…
Our Top 3 Monthly Projects!
An explainer video on explainer videos
We have been developing an explainer video as to why explainer videos are great for specific purposes. Our clients love them, but what is it about explainer videos that has peaked interest in the learning industry recently? We will be sharing the video soon, so keep an eye out on our socials!
Lock Out Tag Out – Lock Transfer animation
As part of the uplift of the Lock Out Tag Out (LOTO) program for our global food and confectionary client, we have developed a 5-minute animation on the principles of transferring locks safely, reducing the number of incidents. If you are unfamiliar with LOTO, it is a lifesaving standard for most businesses that deal with heavy machinery or process lines. The better the engagement around this topic, the more likely we are to prevent injuries moving forward.
Engineering worksheet app – eLearning
This application, used by our client, tracks and logs the operator's progress on servicing tasks and repair work undertaken by on-site engineers. We have developed a bespoke eLearning course for the training on how to use the app. Major refurbishments to the app means our eLearning needs to be updated in line with these changes.
The Team Round-up
July has been an extremely sunny month; some might even say too sunny! Temperatures across the UK soared to 40 degrees, and we were all feeling the effects. However, it had its positives…
Ice cream and shorts! That's right, the weather meant the legs and ice creams were out in an attempt to try and keep cool. And despite the extreme temperatures, we all found ways to enjoy the sun.
Let's see what the team got up to…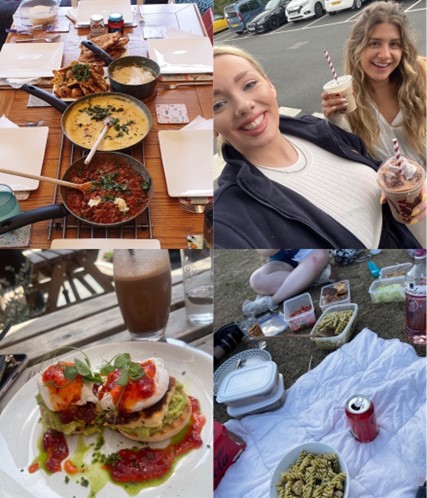 Olivia and Catherine went for a coffee and a walk on their lunch. Rob cooked a Malaysian banquet, whilst others went for brunch and had a picnic in the sun.
We also celebrated World Chocolate Day on the 14th of July, which gave us all an excuse to eat lots of chocolate!
One of our Graphic Designers, Matteo, created an olano-themed animation – check it out on Instagram.
This wasn't the only celebration we had either, as we have some really exciting news to announce…
We welcome Ben to the team, who joins us as a Senior Motion Graphic Designer!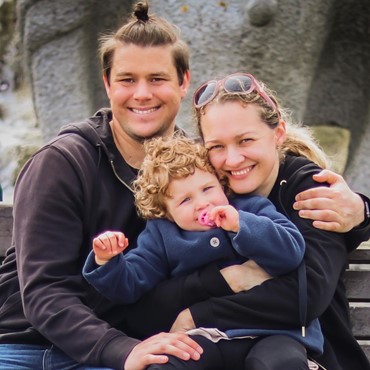 Ben has years of experience in the graphic design and animation industry, and we are delighted to have him as part of the team! Keep an eye out for Ben's work on our Instagram page.
To end the month, our directors paid for a BBQ at a local Sheffield bar for everyone across the Group, which some of the olano team joined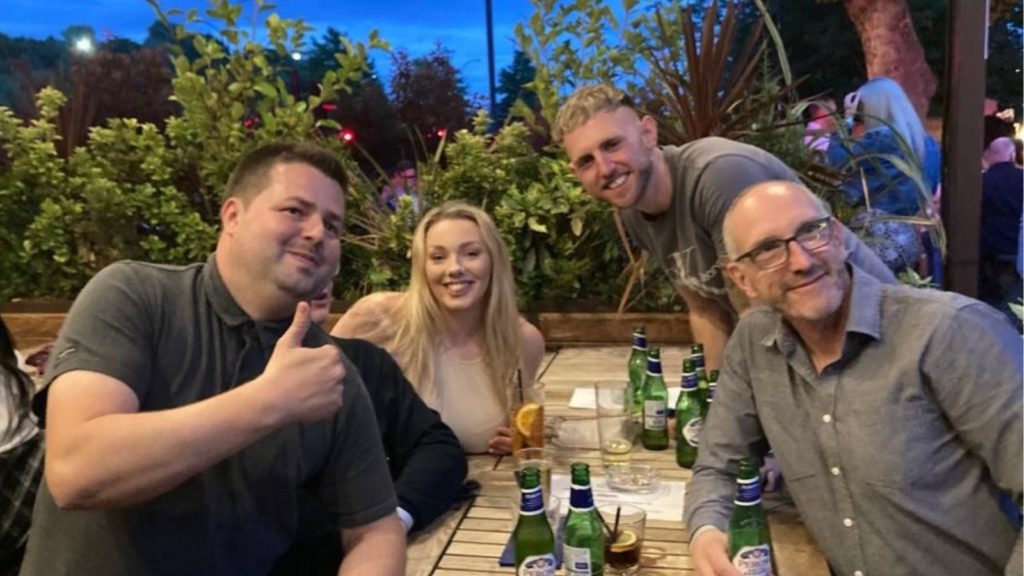 They got to get to know new starters across Group, enjoy the BBQ food, and a few drinks courtesy of the company. Luckily the weather was in our favour too.
So that concludes July, what an exciting one it's been for us! This follows on from last month, which you can read about in June's Monthly Round-Up. If you've enjoyed reading this and want more of the same, check out the rest of our blogs!