As a team full of designers, animators and content developers, we spend most of our time creating. Like all people, we experience creative blocks and look for things to inspire. Take a look at some of our inspiration from March 2023!
TOY 8-BIT by Gray Wu
I love this 3D animation from Gray Wu! The lighting and textures are on point and the just the camera movements and transitions are to die for! This is such a great example of how to smash a 3D animation out of the park – that's my inspiration from March 2023!
3D Motion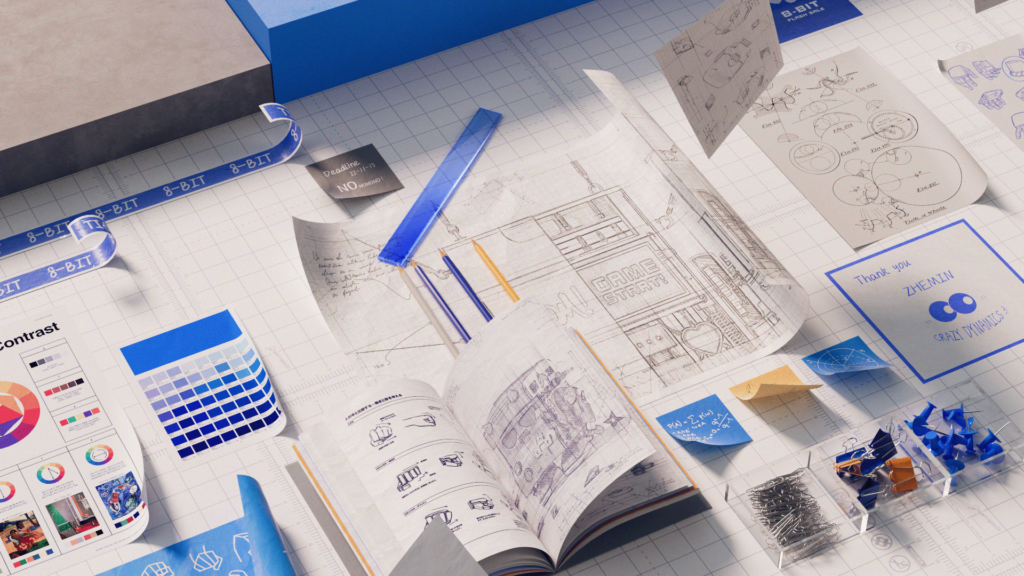 Chosen by: Ben
Unveiling Fresco's new brand by Buff Motion
More motivation usually means more rebranding for me, and this month was no exception. I start my week off with a customary 10-minute browse on Behance, which is when my eyes were drawn straight to this super slick project from Buff Motion – an exciting new video to launch the rebrand of Fresco.
The video was so playful and every aspect from sound design to photography was well-thought through, with everything from motion design to brand patterns being perfectly executed. This was one of my more productive Monday morning procrastinations!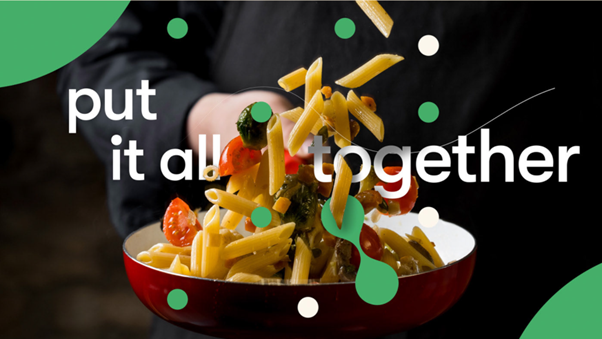 Chosen by: Rob
MTV Xmas Party by Nerdo TV
Nerdo TV are an Italian-based animation and motion graphics design studio. Their MTV Xmas Party is a particular favourite of mine – I love the creativity and their way of working with characters, shapes, texture and style in this composition! Nerdo TV always inspire me so much and reminds me of why I'm in the same working field.
3D Animation
Chosen by: Elena
Swype Creative – Instagram
Unlike the guys, my background is in marketing rather than design, which means my inspiration is a little different too. As the person responsible for driving our social media activity, I'm always on the lookout for fresh content – and that's exactly what I found when I came across Swype Creative and their Instagram page. Their content had such a fresh and professional, yet stunningly creative feel to it. It's certainly given us some food for thought moving forward!
Swype Creative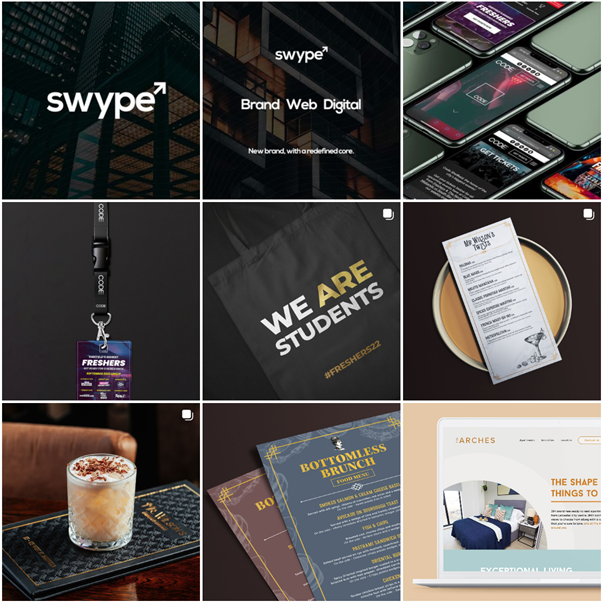 Chosen by: Alex
golimitlesss – Instagram post
I saw this when scrolling through Instagram and it couldn't be more relatable. I thought it would be good to include for my inspiration this month!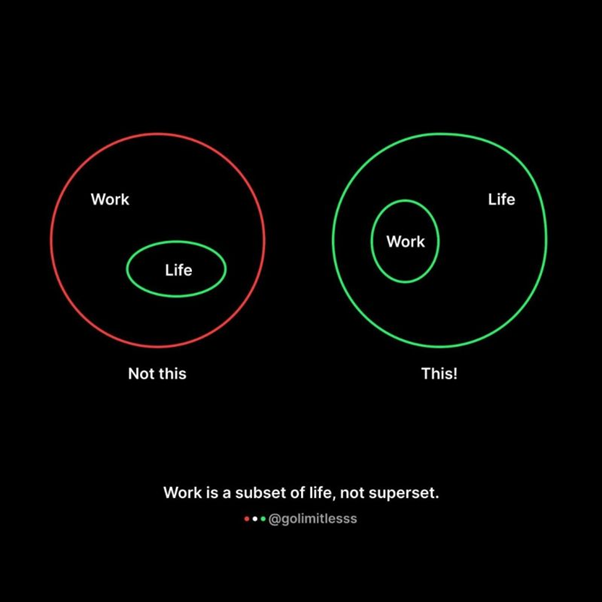 Chosen by: Kris
Enjoyed reading about our inspiration from March 2023? Take a look at what inspired us last month in February's edition! Got you thinking about a project? Drop us an email today!