September has been a historical month, not only as a business, but as a country.
With the passing of HM Queen Elizabeth II, for many of us we witnessed our first monarchy and paid respects to the Queen and her service.
Around this important event, we have been involved in some other key events as a business.
Let's look into this month a little more…
Our Top 3 Monthly Projects!
Capital Strategy Training
One of our new bespoke eLearning projects this month has been covering the topic of effective capital strategy. Specifically, how to go about planning and putting together capital spend projects within a big corporate enterprise. Most large corporate organisations will take the necessary steps to analyse, assess, plan, implement, test and evaluate a large project rollout across their business. To effectively pitch a new project to a group of stakeholders, this process should be taught and orchestrated in the most successful way for everyone to be on the same page.
Onboarding HR SharePoint
Everyone loves an onboarding process, right? Wrong! It is one of the biggest downfalls of many businesses in terms of training employees. To successfully onboard your candidates you should do so in a way that suits the specific business rather than the way you have seen other companies do it.
With this remote working business, the majority of the blended training was fragmented and was crying out for a central hub to organise and deliver easy access information. SharePoint was elected for this and therefore our task was to make it as engaging as possible. This is an adjective that most would not use to describe their business SharePoint pages. We do love a challenge!
Change Management
The process of changing something can be easy but when there are many change requests, for many different things, coming from many different customers, needing varying levels of expertise – then you need a ticketing system and a team to organise the jobs. Many companies will have their own methods of handling changes regardless of the ticketing system they use. Therefore, this calls for a particular training program to be made.
We previously built such a piece of training over a year ago. However, this September calls for an update to the popular course to keep it aligned with the current systems in place.
The Team Round-up
September started off with a competition for one of the team. Kris, our Digital Managing Consultant participated in the annual scarecrow competition in his area.
This meant he got to put his creative hat on outside of work. build a competition-winning scarecrow (hopefully!).
Let's see what he managed to come up with…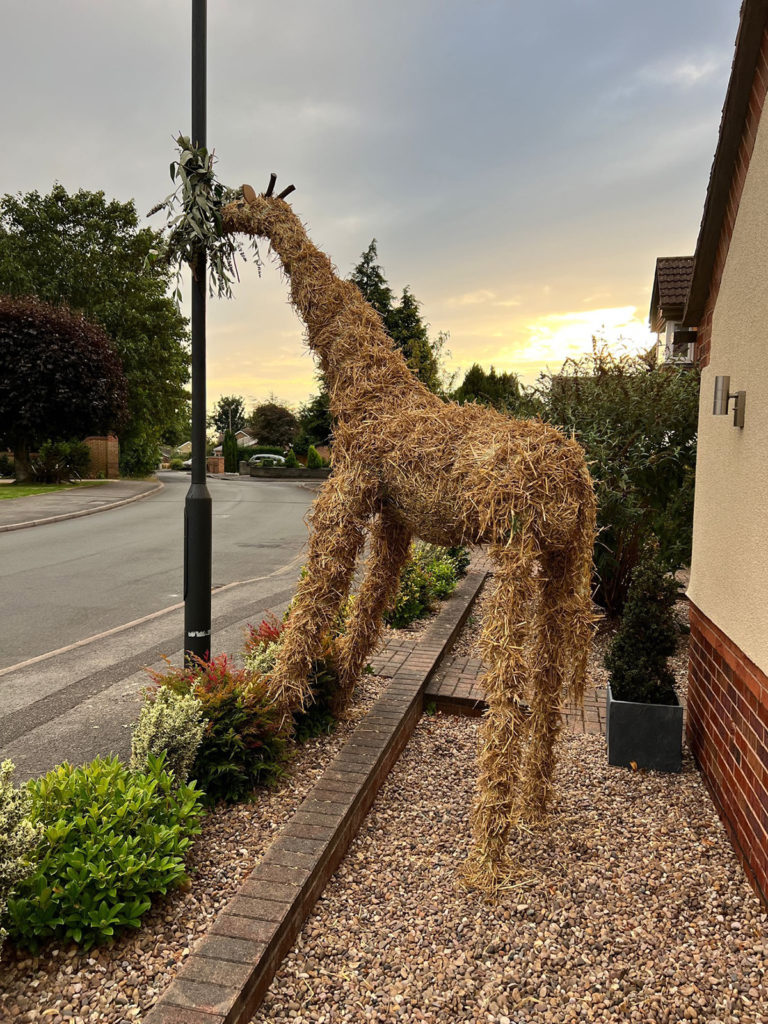 Yes, you're seeing right, Kris made a giraffe scarecrow and unsurprisingly it won!
Unfortunately, at the beginning of the year, the country faced a loss as the passing of Her Majesty the Queen was announced.
With this we all paid our respects to her life and service. It was important we all reflected on her time as the monarch and allow time to grieve.
We thank you Queen Elizabeth II and welcome King Charles as our monarch.
Throughout this time of mourning, we had some light as the month of September marked the year anniversary that we rebranded as Olano.
The team came together in the office to celebrate our achievements and look at everything we've managed to do as a business over the year.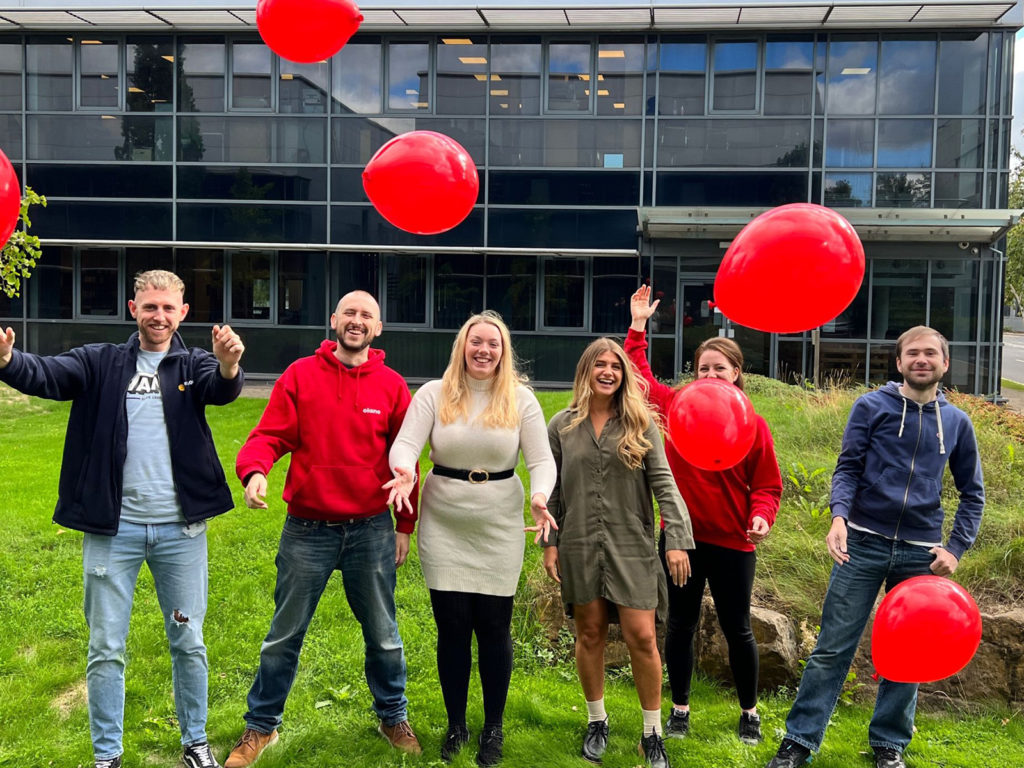 We've created some amazing learning courses with our clients, grown our social media following, and even built a blog into our website with regular posts like this one!
Olano is motivated to continue development of the team, the projects, the culture and CSR as we enter our 2nd year as a brand.
Our September CSR
Talking of CSR, this month was the annual Macmillan Coffee Morning. This is a nationwide fundraising event to support those living with cancer.
Nicholas Associates Group encouraged all brands to join on the event and Olano were happy to be supporting it alongside everyone else.
Our team baked up a feast. There were Olivia's Mars crispies, Sheena made her famous chilli chocolate cake, and Kris and Rob brought in some muffins!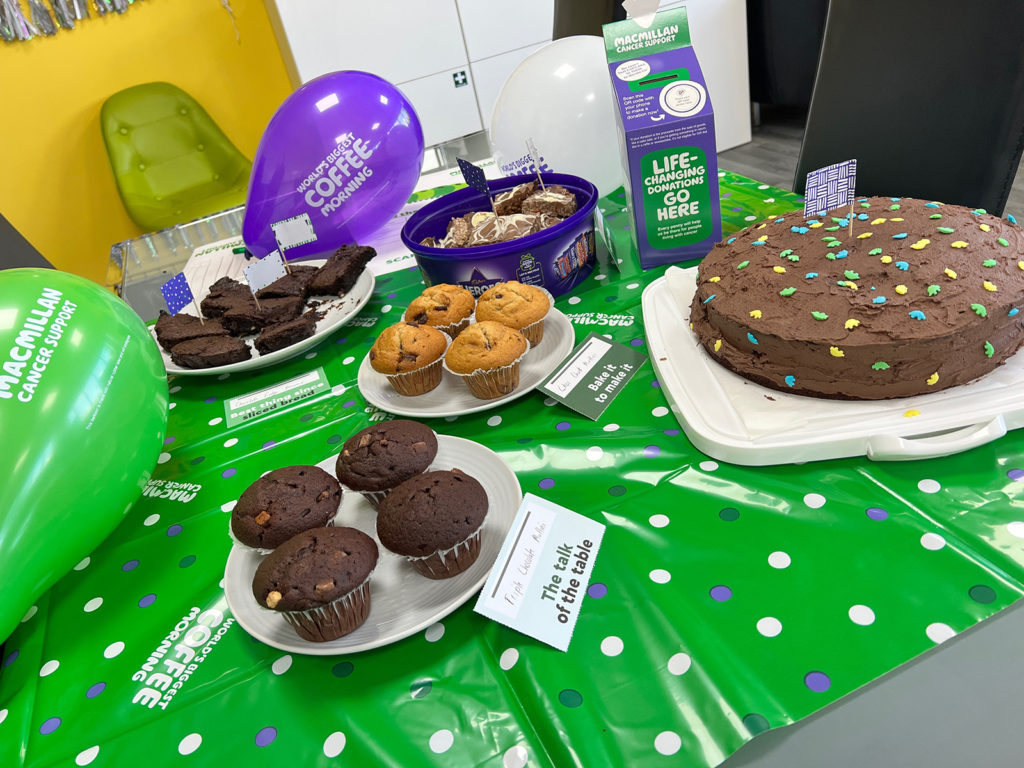 Some of us also participated in the charity pool game and we all played the 'find the caterpillar' game. Sadly, none of us won or found the caterpillar.
Overall, the whole business raised over £350 for Macmillan Cancer Support! Thanks to everyone in the business who got involved and donated.
So that concludes September, it's been one of much reflection! If you've enjoyed reading this and want more of the same, check out the rest of our blogs!