May means it's nearly summertime! However, it looks to have started early with this weather and has given us all a fresh boost of energy with our work.
Workwise we have continued at a fast pace as we complete some major projects, progress swiftly through projects taken on earlier in the year, and start new, exciting projects with some longstanding clients of ours.
Outside of work we have been enjoying the sun with work socials and a much-appreciated bank holiday.
Well, let's not waste time, we will jump right into May and what we have all been up to…
Our Top 3 Monthly Projects!
Supply Chain Manufacturing process of excellence
For our global confectionary client, supply chain manufacturing happens all over the world. Therefore, the methods of delivering a consistent supply chain process ensure the quality of products and processes operated across all sites. To enable this, we have worked with global subject matter experts to create an onboarding course to explain how these different processes work and the benefits of doing them in a particular way.
This was all put together in a short eLearning module with introductory explanations and interactions with lots of signposting to other training modules.
Principles for a service centre
Service centres use a process which involves opening tickets on a ticketing system. These ticket types are generally for incidents, problems, changes and basic service requests of the system their client is using. Tickets are shared between different service desk workers and therefore it is important that everyone follows a similar way of working. Otherwise, the overall efficiency of the team and service to the client is compromised.
For this project, an eLearning course is being developed which captures lots of software simulation and testing scenarios which the learner must progress through as part of the course.
HR SharePoint
We are developing a SharePoint to house all the internal policies, procedures and digitalisation of onboarding forms. This is a small project in terms of creativity but a large project in terms of what it offers for the client. Everything will become streamlined and contain less physical documentation that will be downloaded, printed and signed.
SharePoint sites are often 'thrown' together as opposed to carefully structured. We keep the user experience in mind in everything we do. Therefore, structure and a logical flow are imperative to the success of this project.
The Team Round-up
At the start of May, we all got to soak up the sun as it was May bank holiday in the UK. The long weekend allowed a short break and reset our creativity levels.
Excitingly we have had two birthdays this month within the team. Both were merely days apart from one another so, there was lots of celebration for them in and out of the office.
First, it was our Learning Content Writer, Catherine's birthday then four days later it was our Lead Graphic Designer, Rob's birthday.
Within our company, our team receive their birthdays off which allows them to fully celebrate and appreciate their day in the way they wish. For Catherine, she booked off the rest of the week to visit her friends and family down South and for Rob he spent the day with his wife and daughter.
We also like to add a personal touch by giving those whose birthday it is a gift from the rest of us. Catherine and Rob really loved their gifts, look at the goodies they received.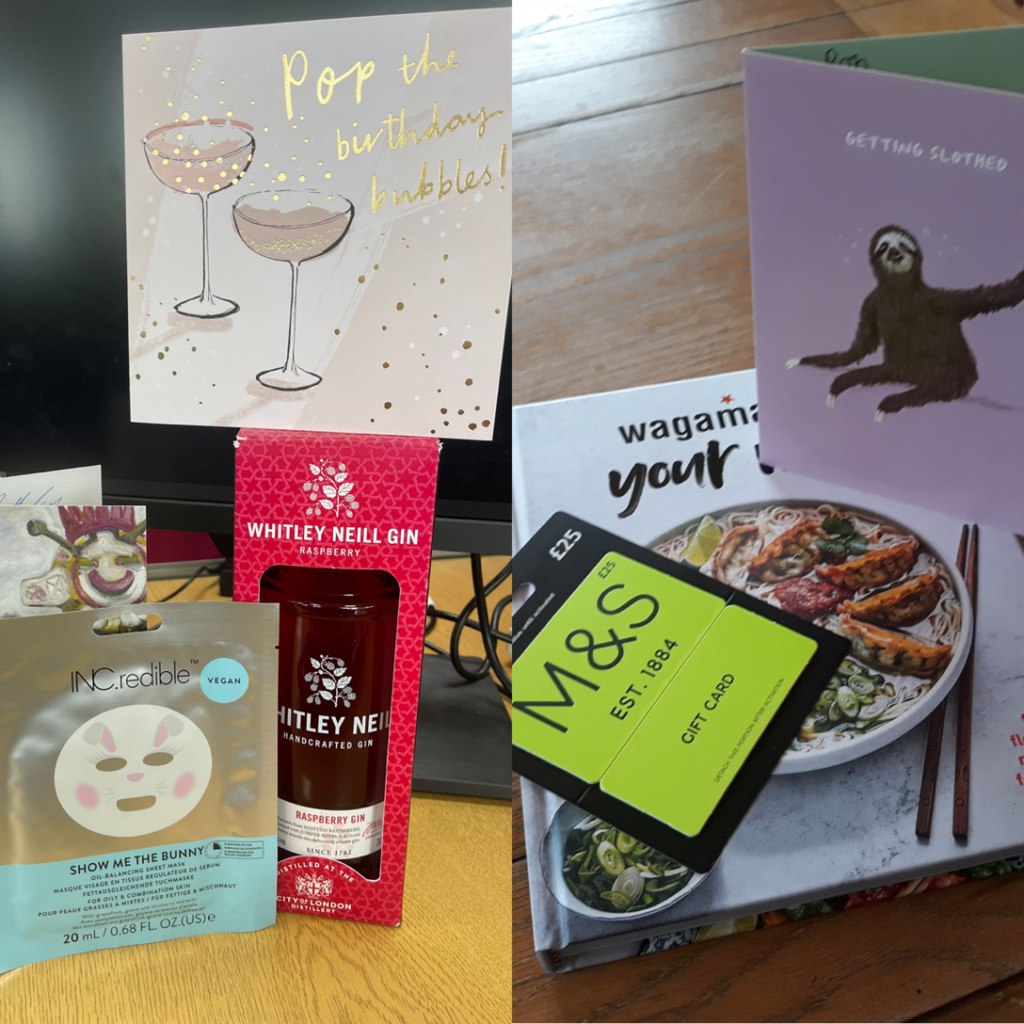 To round up the month we all took a trip to a favourite Indian restaurant of ours, Mowgli's with Erango and others from the wider Group.
We are all very into our food so, as you can imagine this love led to the famous saying of 'eyes bigger than our bellies' for many of us.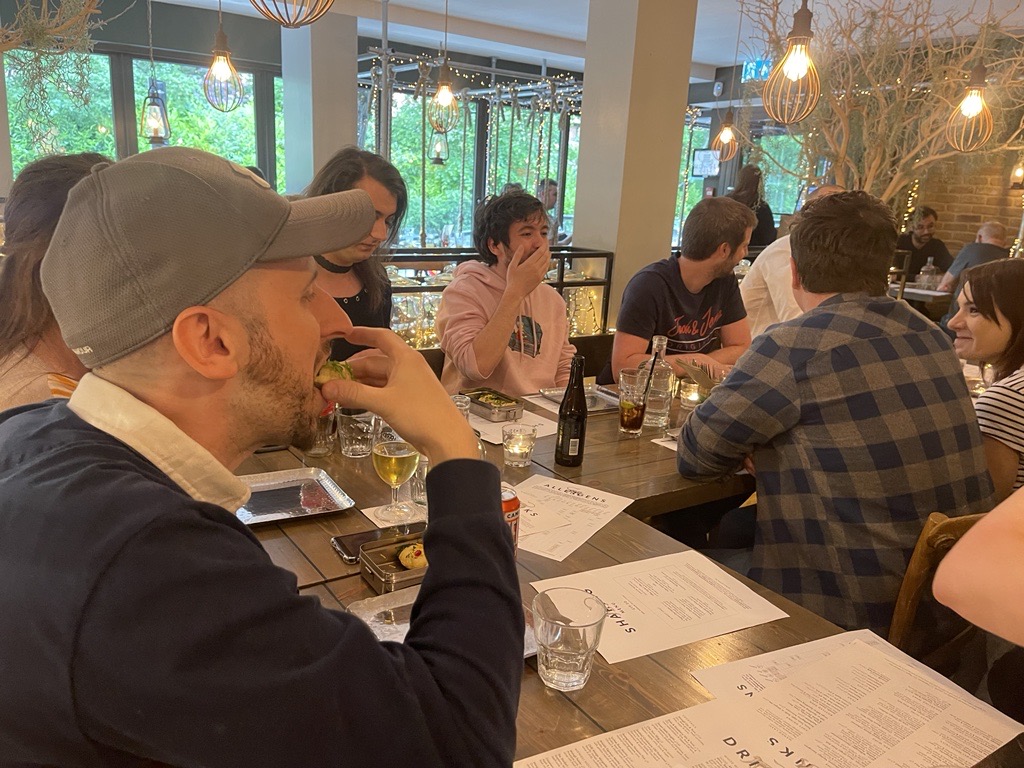 It's fun to have such a variety of work socials and to have fun together. For us, we enjoy the opportunity to integrate outside of work and provide a more relaxed environment for everyone.
Take a look at what the team got up to with April's monthly round-up.