Can you believe it's April already – where has time gone? It's always a busy time at Olano and Q1 2023 was no different. We've seen some changes within the team, got involved in charity activities and worked on some fantastic projects. Let's jump right into it!
January
It was an exciting start to Q1 2023 for Olano, with Alex joining the team as our new Learning Content Writer in January! Following the additions of both Ben and Elena in 2022.
The majority of January was spent wrapping up the last of the projects from the previous year for our clients. We provided support for our wider Nicholas Associates Group in preparation of their 2023 Annual Conference too.
February
The Nicholas Associates Group Conference then took place in February, which our whole team attended – and what a successful day it was for Olano. We were delighted to be chosen as team with the 'Highest Growth on Prior Year (2022)'.
Not only did Olano attend the conference but we also developed, in partnership with our NAG Marketing team, all the animation, videos, interviews, presentations and branding material for the day time event.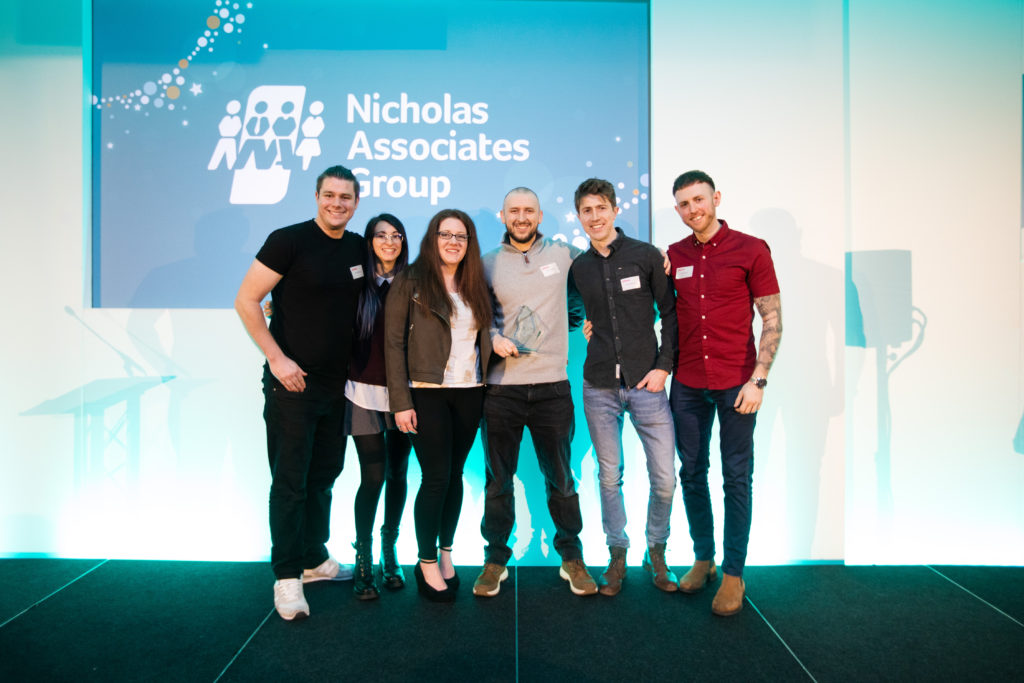 Despite many world challenges throughout 2022, we performed well and were able to achieve the highest growth out of all teams. What a fantastic achievement, well done everyone!
At the Conference, our national charity was announced as Cancer Research UK too. This sparked some great ideas for the team of how we could get involved to support the charity. Which will be revealed in the near future…
March
March was a busy month for Olano, starting with Alex's birthday in the first week. He visited Krakow in Poland for a few days – it's safe to say he enjoyed it!
Following his return, we ventured over to Revolution for an off-site planning meeting, discussing ideas for social media campaigns, charitable activity and upcoming events. It was a great afternoon and the food was delicious!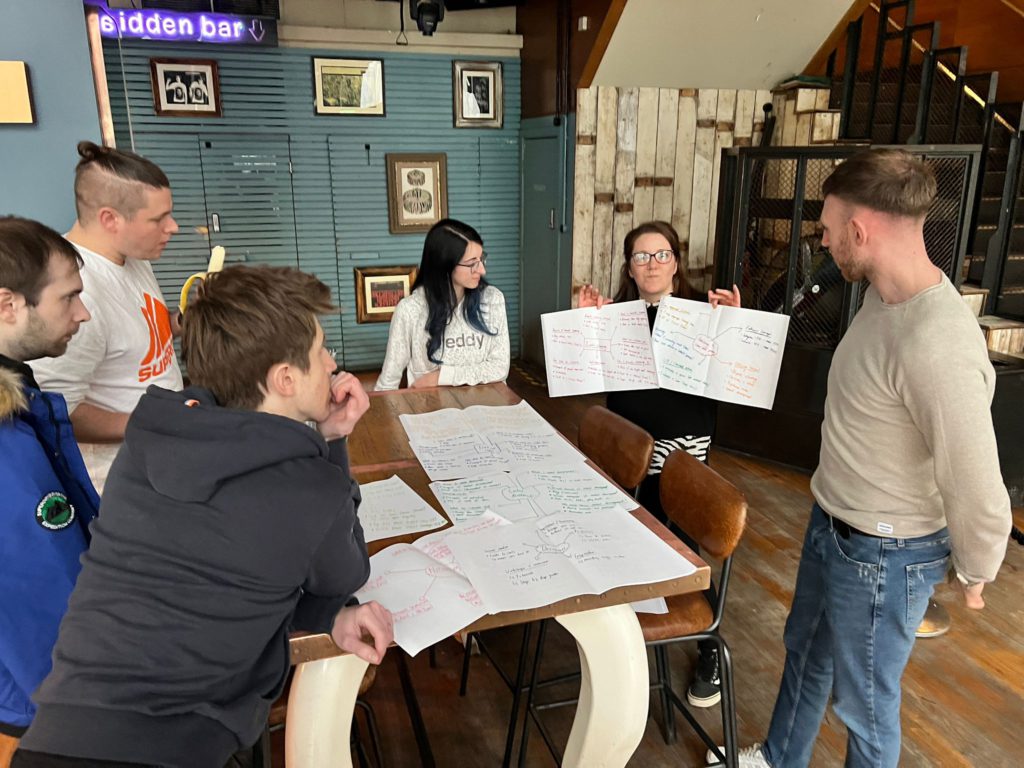 Just after this there was a second birthday, with Elena celebrating hers too – she certainly appreciated the gifts we bought her!
On 25th March, Alex then competed in the Ultra White Collar Boxing event at Bramall Lane, Sheffield, raising over £1000 for our national charity, which Olano sponsored him for.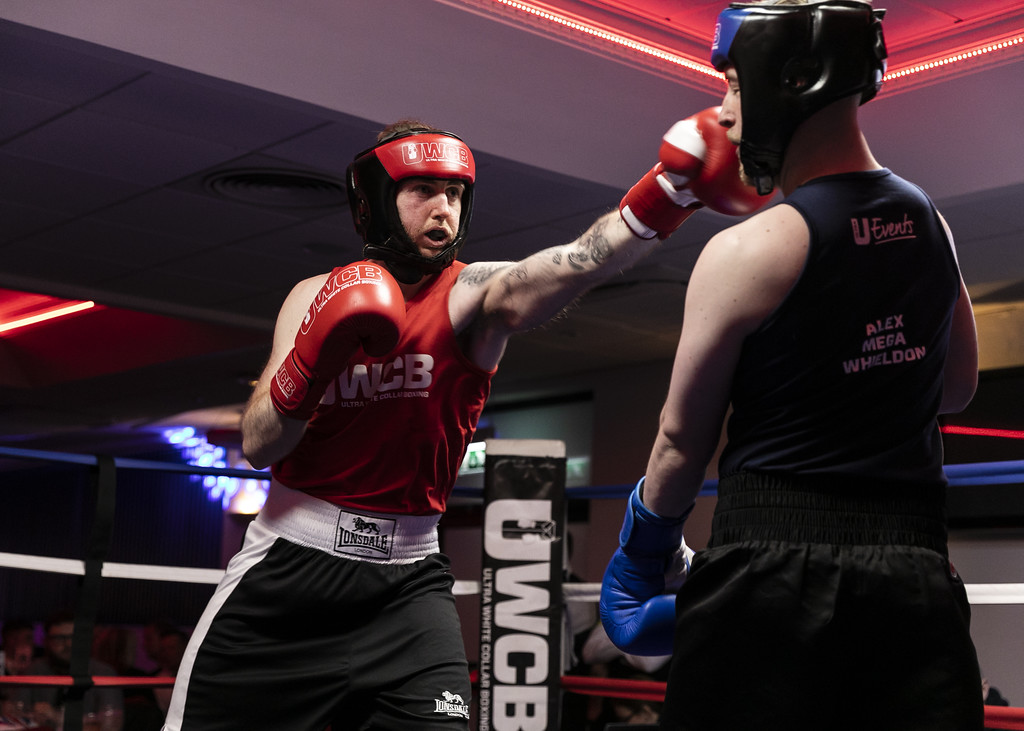 To wrap up an extremely busy month, we then collected an Easter bundle and donated to the Sheffield Children's Hospital as part of our Group-wide Easter campaign too.
Top Projects in Q1 2023
As you can tell, it's been a really busy start to the year for us. Despite a packed calendar, we've done some work though – we promise! Now we'll run through out top projects in Q1 2023…
High Performance Culture – eLearning
In the High Performance Culture eLearning course, our client needed material which encouraged a shift in culture within their business.
Traditionally their employees worked in 'silos', but senior leaders were looking to transition to becoming more 'enterprise'. In more simple terms, they wanted their people to work together in a more collaborative basis rather than as individuals.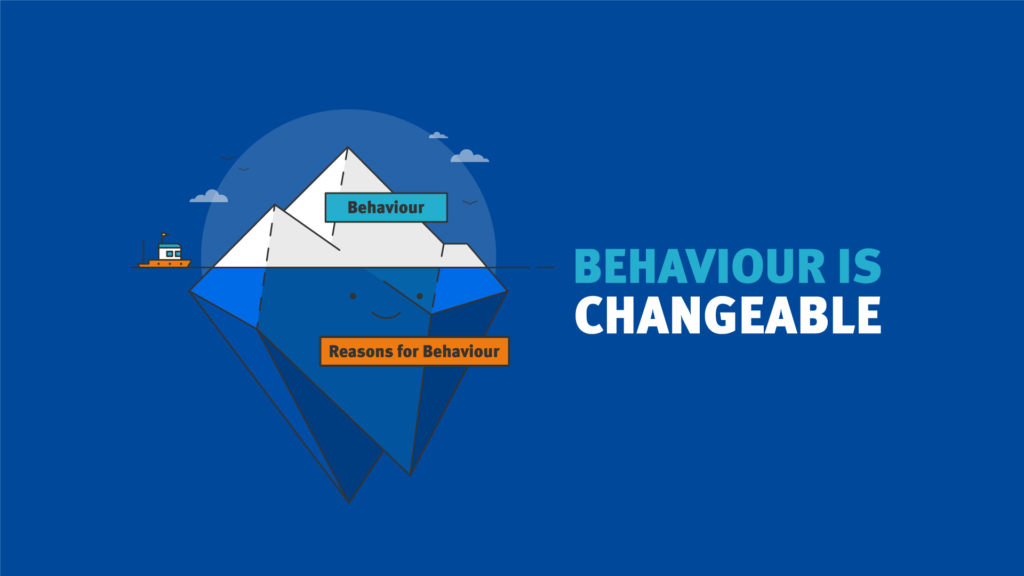 Building a healthy, corporate attitude within a business not traditionally used to this culture was the challenge.
Our team were able to create material which produced personalised and confidential reports for employees. They could then download these and take to line managers who could implement objectives based around this, almost like a self-appraisal for improvement!
A Sponsorship Guidebook – Content Development
When creating the Sponsorship Guidebook, we were tasked with developing content outlining the sponsorship process for a large corporate business. They were looking to drive diversity through international talent sponsors and needed material developing which outlined the entire process.
The team were creating material which spoke to different audiences including line managers, senior leaders and associates themselves. We utilised the strong branding assets to provide a really engaging final piece the client was delighted with! So much so they follow-on work was gained from the success.
Recall Process Framework – eLearning
For this project, our client wanted to update the look and feel of their current Recall Process Framework. They had a pre-existing course which was out-of-date and essentially came to Olano for us to rebuild it with updated branding to match their new visual identity.
An additional requirement was to add closed captions to the course in order to make it accessible for learners with hearing impairments or for those where English is not their first language.
Our team worked hard to meet the needs of our client, creating an engaging eLearning course easily accessible for all required users in freshly rebranded colours. Top job guys!
What lies ahead?
Q1 2023 has been a hectic period full of projects and team activities, which we've fully embraced – what lies ahead?
We're proud of the team culture we have here at Olano, but we don't just want people to take our word for it – we want to show you!
That's why we are looking to push more content out on social media showing why the team love being a part of Olano so much. Keep an eye on our Instagram and LinkedIn pages for content coming very soon!
It's an exciting time for projects too, with lots in the pipeline. Check back in a few months' time at the end of Q2 for another update!
Enjoyed reading this blog and got you feeling creative? Get in touch to see how we can help create your next project!